This issue of Gardner's Beacon provides an overview of things accomplished in the difficult year of 2020, discusses the state of affairs with respect to the web and what it can be (see Web'ing), and looks at a few expectations for the future. Such as? Tackling the huge subject of AI and Ethics, where AI serves in (and demonstrates many ways) the roles of 'avatar' for that whole affair (applied mathematics, folks, gone wild). We take a brief look at the children of Thomas and Margaret and, then, feature a look at John Gardner (4th son).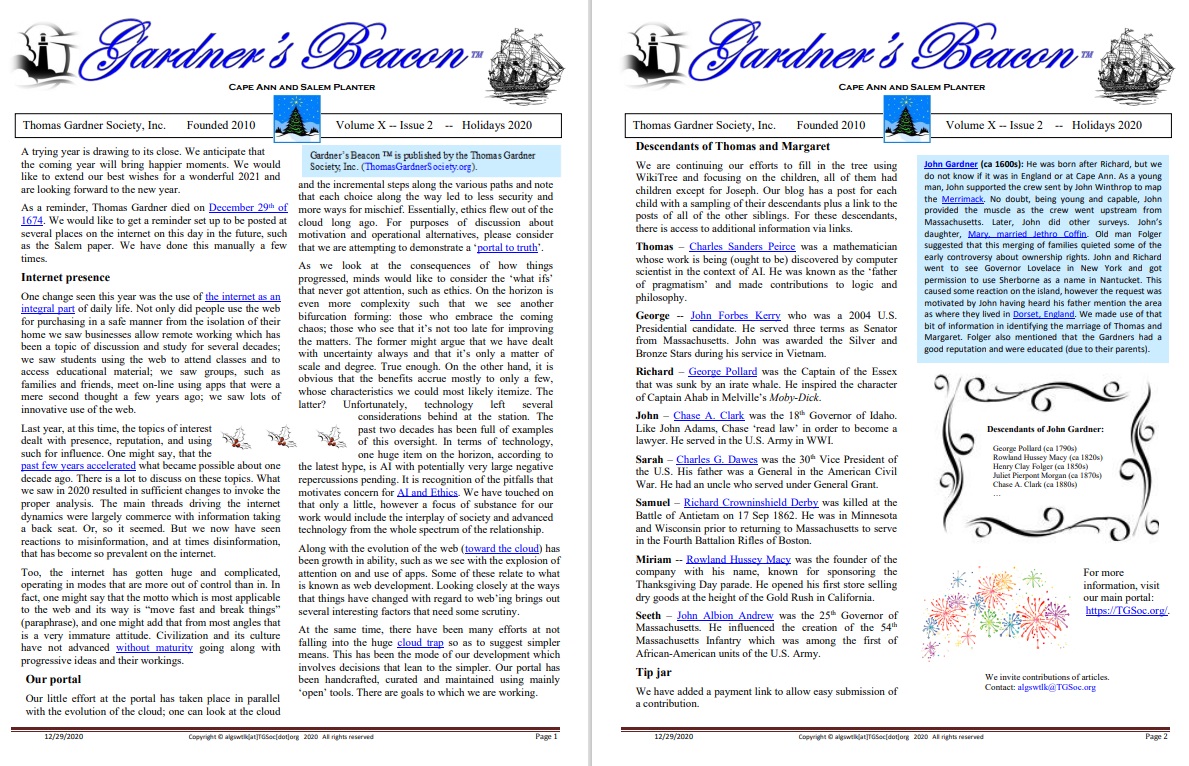 ---
See
Vol. X, No. 2
of
Gardner's Beacon
for ...
Sources
.
Remarks:
Modified: 11/28/2021
11/28/2021 -- Added links to material for a more full presentation of information.