Earlier, we pointed to the work that D.A.R. (Daughters of the American Republic) was doing to preserve history. The example was a history of a small western town:
Locales and their history
Essex and Plymouth Counties of Massachusetts (the two originating locations) had plenty of exposure from the very beginning. Even now, though, there are new publications, to wit the group on Facebook titled New England Family Genealogy and History (which we follow and contribute to). There is an associated site that publishes old pictures which generates research and commentary.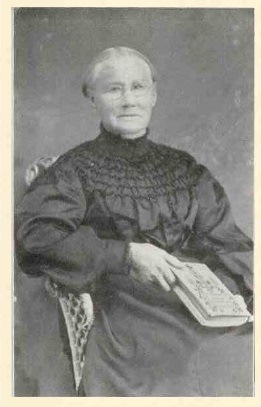 Jane Sellers Nighswonger
D.A.R. has had a history focus from the beginning as well as being involved in contemporary affairs such as charity work and support for veterans affairs. Part of that focus pertains to the organization, itself.
This post is about examples of some members who have the label of 'Real daughter' as they are direct offspring of a patriot. In D.A.R. parlance, 'patriot' are military as well as civilian.
The
Eunice Sterling Chapter
in Wichita, KS has a couple real daughters whose images are shown. They were sisters. Jane was born in Tennessee; Cyntha was born in Illinois.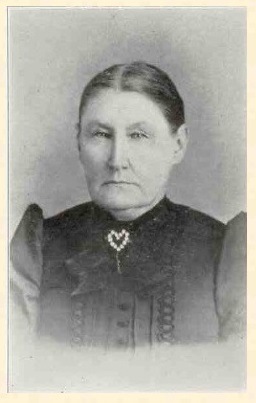 Cyntha Ann Sellers Buffington
Their father, Howell Sellers, was born in 1762 in North Carolina. He served with the South Carolina troops.
It is interesting that when Jane joined D.A.R. (she was first) in 1896, she was #14475. This was six years after its start. D.A.R. recently passed one million members since its start.
This post is a brief view but goes along with our interest in the western expansion (example:
3 Trails
) which included many who have ties with Cape Ann families which we will study along with our looks at descendants of
Thomas and Margaret Gardner
.
Remarks:
Modified: 10/31/2019
10/31/2019 --