While researching for this issue, we were looking at the movement of Gardner families southward and westward. We know that Gardners went from Salem, MA to Nantucket, for instance. Too, there was migration from Nantucket to North Caroline. In short, we know that there are descendants of Thomas Gardner in every state of the US.
And, there are many Gardner families to consider. That subject is covered by our most-read post (
Gardners and Gardners
). As Gardner Research works to identify all families and their relationships, the starting point is the list provided by
Dr. Frank A.
in his book.
---
On following Quaker migration, we ran across Gardner in New Jersey. Namely, Thomas Gardner arrived there from England in 1678. The below links provide some information about that community which was quite active.
Quakers of New Jersey:
Founding
,
Thomas Gardner house in Burlington
,
1981 celebration
.
Some settlers were new arrivals. Others had gone back to England from New England and returned further south. The Quaker tales such as these need to be told.
---
Introducing Janet Gardner's work:
Quakers, the quiet revolutionaries
. Janet has produced documentaries for several years. Her work is of interest to us.
---
During the effort to determine the namesake of Gardiner, OR who turned out to be a descendant of George of Rhode Island, we ran across another descendant of George.
Jo Ann Butler
has authored books using her ancestor, Herodias, as the focus. The viewpoint is appropriate, we feel.
---
See
Vol. IV, No. 4
of
Gardner's Beacon
for a recap of the accomplishments for the year, for a
table of contents and an index
for all issues, for a brief look at the Nantucket timeline, and more.
References
: see
Sources
(Current Issue)
Remarks:
Modified: 03/02/2019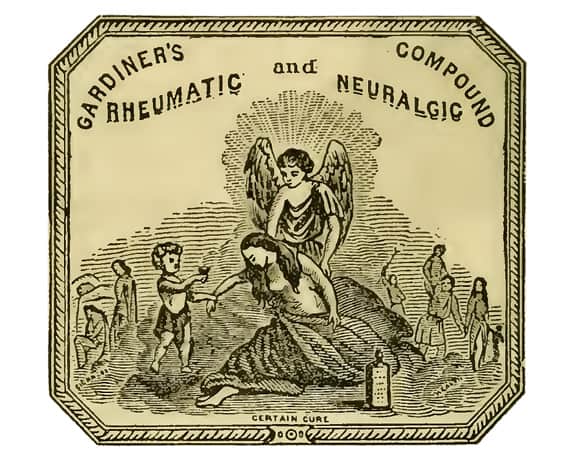 12/14/2014 - To follow the research about the namesake of Gardiner, OR and the owner of the barque that wrecked, the Bostonian, see the post on
Henry D. Gardiner
. A paper that summarizes the findings to date will be published by The Gardner Annals (and will be submitted to The Essex Genealogist). Recently, we learned that H.D., and his brother C.F, were also shipbuilders. They had quite an extensive commercial business, including the marketing of
Gardiner's Rheumatic & Neuralgic Compound
.
04/07/2015 -- Article submitted for review (see
Timeline
).
03/02/2019 -- Added the image as we are building an index via images at our
portal to truth
.